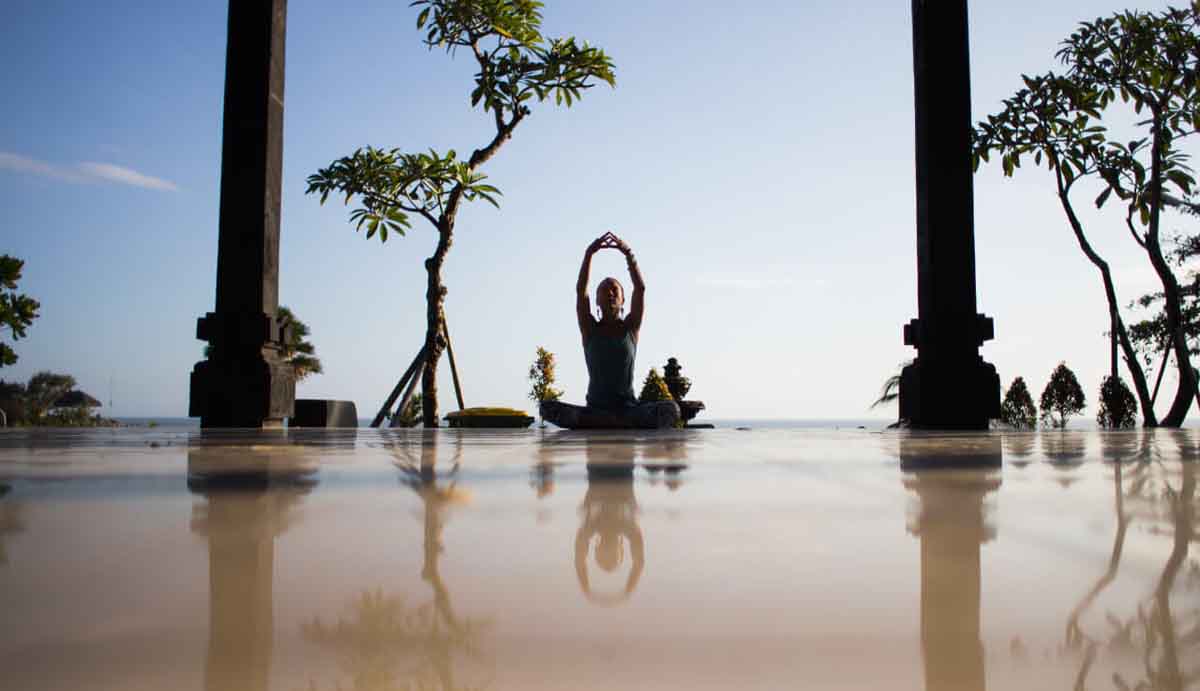 When considering a stay at a drug rehabilitation centre like Sivana Rehab, one of the most common curiosities is what a typical day looks like. At Sivana, we blend a structured, healing-focused schedule with the serenity and beauty of Bali, creating a unique and effective path to recovery. Although everyone's experience will be unique, let's walk through a typical day at our centre, enriched with real-life experiences from past clients.
Morning: Awakening to Wellness
A day at the Sivana Rehab Facility begins with the sun rising over Bali's tranquil landscapes. Clients are encouraged to start their day with a mindfulness session, which could include meditation or yoga. This practice sets a tone of calmness and focus for the day ahead.
Client Insight: Christina, 28-day program Christina found these morning rituals particularly impactful. "Starting the day amidst Bali's natural beauty and engaging in mindfulness grounded me and prepared me for the day's sessions," she shares. This serene start is vital to our holistic approach to recovery.
Mid-Morning: Engaging in Therapy
After breakfast, which our in-house chef prepares to cater to nutritional needs and recovery, clients engage in various therapy sessions. These could include individual counselling, cognitive-behavioural therapy, or group therapy sessions. This is when the core work of addressing the roots of addiction happens.
From Deano's experience, Deano, who stayed with us for a significant period, reflects on this part of the day: "The therapy sessions were insightful and essential. They helped me confront and understand my addiction in ways I hadn't before."
Afternoon: Personal Growth and Relaxation
Post-lunch, which continues our focus on healthy, nourishing cuisine, clients have time for personal growth activities. This might involve skill-building workshops, educational sessions about addiction and recovery, or physical activities like swimming or fitness training.
Adrienne's Reflections (60-day program): Adrienne appreciated the balance of these activities. "The blend of educational and physical activities kept me engaged and helped me rebuild my strength," she notes. This part of the day at Sivana is about reinforcing recovery with practical life skills and physical well-being.
Evening: Community and Reflection
Evenings at Sivana Rehab are a time for community building and reflection. Clients might participate in support group meetings, share experiences, or enjoy leisure activities such as beach walks or sightseeing. It's a time to process the day's learning and bond with others on similar journeys.
Ben's Journey Ben found evenings to be crucial for his recovery. "The camaraderie and shared experiences in the evenings gave me a sense of belonging and hope," he says. This sense of community is a cornerstone of the healing process at Sivana.
Night: Rest and Rejuvenation
Clients retire to their private or shared accommodations as the day winds down. Our luxurious rooms, designed for comfort and tranquillity, ensure clients have a peaceful night's sleep, essential for recovery and rejuvenation.
Anonymous from Sydney, An anonymous client from Sydney, highlights this: "The peaceful nights at Sivana were just as healing as the daytime activities. Rest is integral to the recovery process, and Sivana ensures that."
The Sivana Difference: A Holistic Approach to Each Day
Every day at Sivana Rehab is thoughtfully planned to nurture recovery from addiction. From the serene start of the day to the supportive close of the evening, our program is designed to treat the whole person – body, mind, and spirit. With our blend of traditional and holistic therapies, set against the backdrop of Bali's inspiring beauty, Sivana Rehab offers more than just addiction treatment; it provides a transformative journey towards a new life.
In conclusion, a typical day at Sivana Rehab is a balanced blend of therapeutic sessions, personal growth activities, community interactions, and restful solitude. It's a comprehensive approach to recovery, thoughtfully designed to lead our clients on a path to long-term wellness and sobriety.